Jelena Viskovic
Forum
Forum is an installation and a mini-game exploring networks of care, and the relationship between care, time and leisure through history. It seeks out serendipity in emergent patterns. It is inspired by the public/private aspects of fountains, ancient clepsydras (water clocks) and indoor bath culture. It looks at the relationship between these archaic spaces and new, digital platforms, games and dating apps. Forum consists of several ornamental systems that crystallise throughout the installation and extend into a digital application where visitors can meet on and off-site. It is both a 'discrete leisure' and a public space that manages its own, local space-time for a network of users connected through shared space and distributed time.
Access the application and participate in forum by sending crystals through: forum-crystalise.net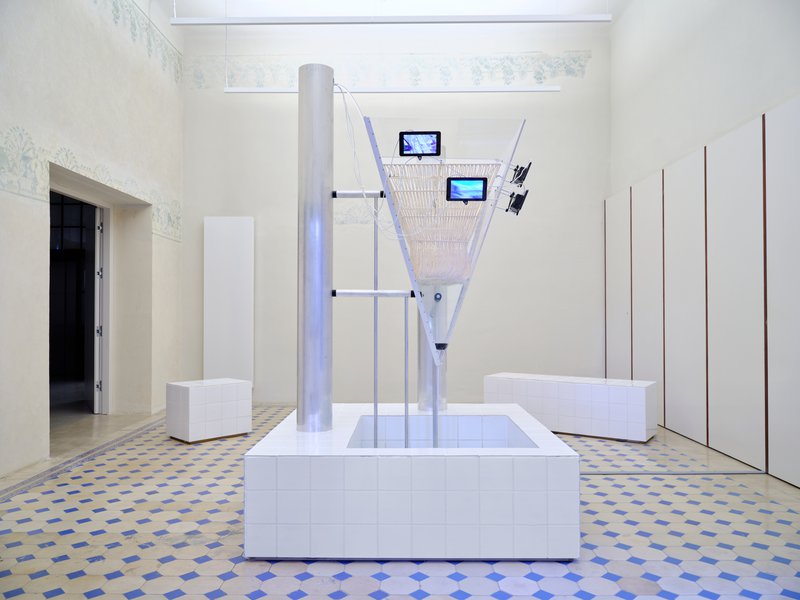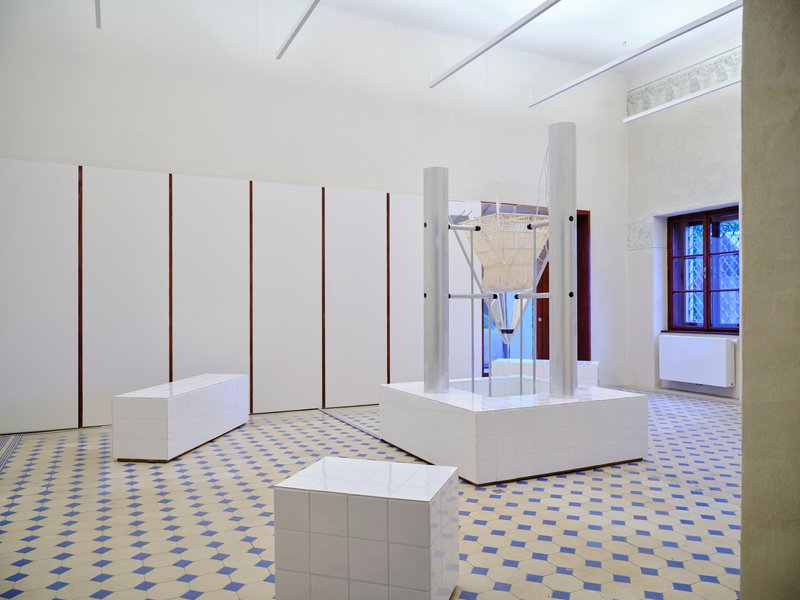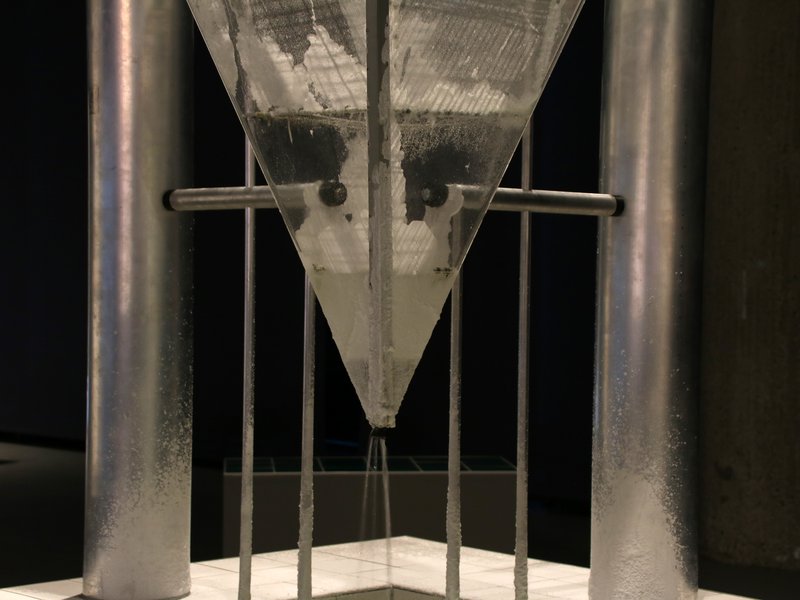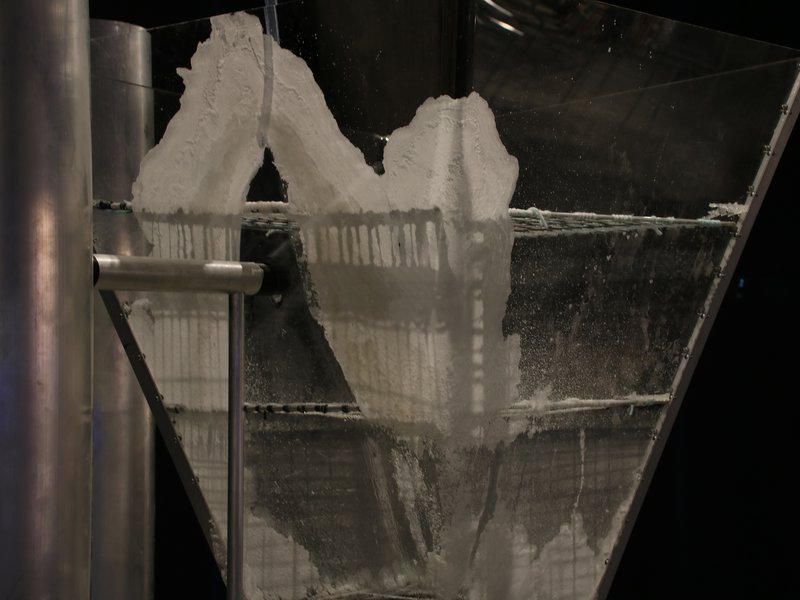 Jelena Viskovic's work focuses on games, leisure spaces and their historical narratives and relationship to memory. Her work incorporates fictionalised, critical interpretations of cultural and counter-cultural imaginaries from Central and South-eastern Europe through a form of autofiction. She uses simulation and game mechanics as non-linear narrative devices, but also carefully crafted ornamental systems built into spatial installations, that respond to new and archaic technologies, social organisational platforms, and public spaces. Her work has been shown at the V&A, London; HKW, Berlin; IFCA, Maribor; Kraftwerk, Berlin; Amaze Festival, Berlin; Electromuseum, Moscow; Sonic Acts Academy, Amsterdam; AQB, Budapest; Mathew Gallery, New York; Impakt Festival, Utrecht.