Jakub Jansa
It's so physical
2020, 6-channel video, full HD
camera: Kryštof Melka, sound design: Eva01, sound recording: Petr Kolev, performers: Viola Tůmová, Jan Kostiha, Soňa Beaumont, Patrik Petr, 3D: Josef Mrva, styling: Karolína Juříková
commissioned by: MeetFactory 2020 and 34th Biennale of Graphic Arts Ljubljana, 2021
An absurd tale about a fictional conspiracy of tapeworms, who narrate the tale, digests collective trauma and the theme of spirituality. It raises a sarcastic eyebrow at the idea that "leaving the body is so fucking easy today" and asks the question we all need to ask ourselves: How do we want to, and how can we experience an authentic connection with the world around us and achieve inner transformation while remaining aware of the daily material reality of these bodies.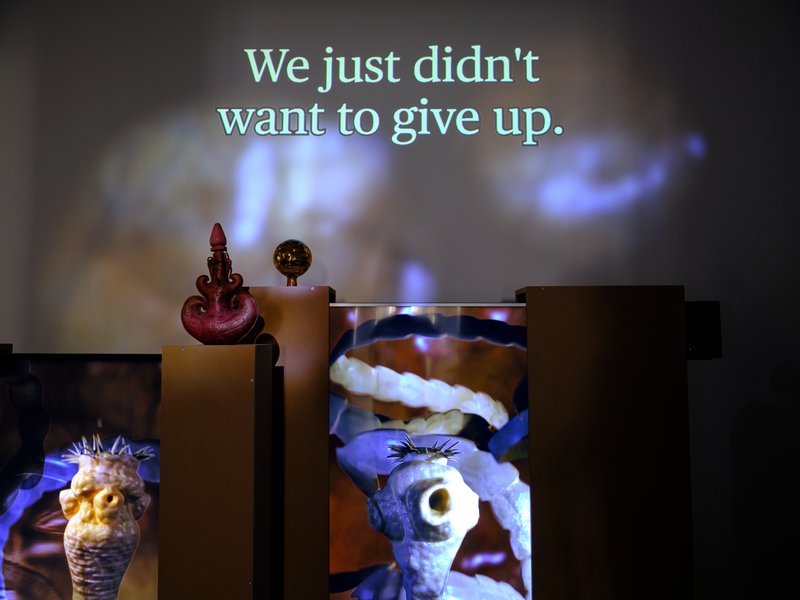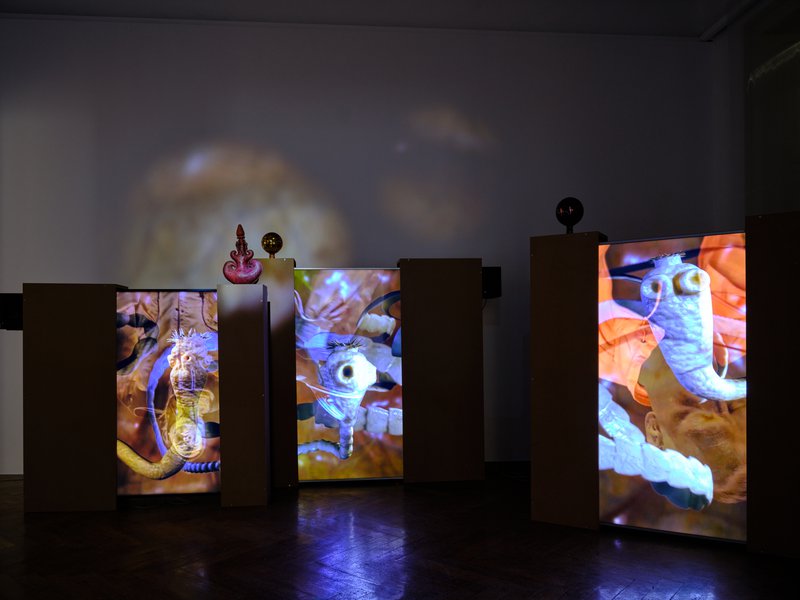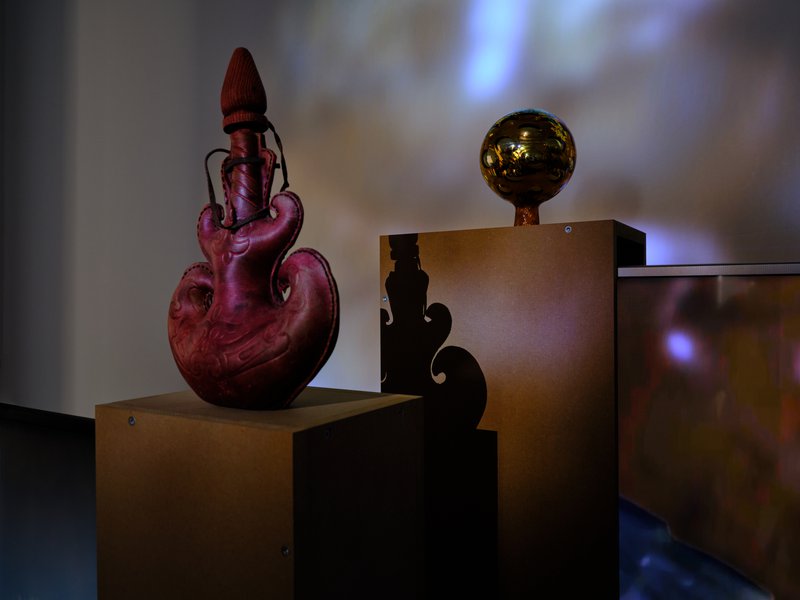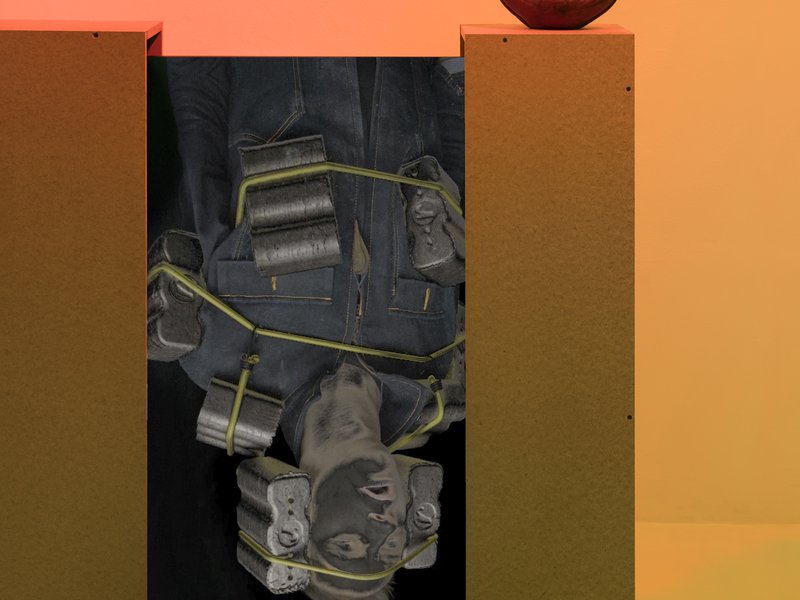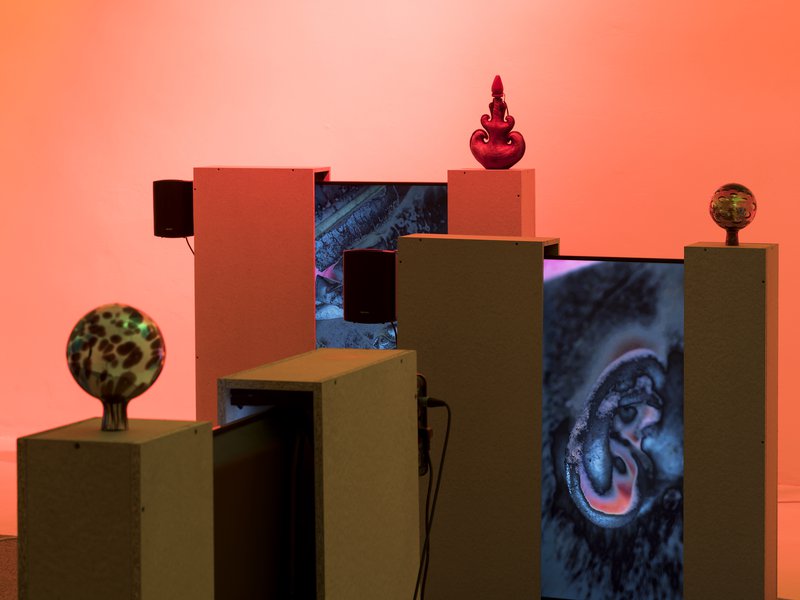 Jakub Jansa works with film, installations, event organisation. He creates complex environments and situations convincingly merging reality and fiction. His early projects, exploring social manipulation and self-development Spiritual Fitness (2016) led to a series of exhibitions with the umbrella title Club of Opportunities (from 2017). Individual episodes gradually uncover the anatomy of mythology and storytelling. Through mixed genres - from drama to absurdist comedy, the Club addresses archetypal social topics, posing questions about authority and hierarchical relationships. Low forms elevate in status into high ones and vice versa. Somewhere during this transformation, new opportunities are being created.
Club of Opportunities was launched in Prague, and the next chapters were presented, for example, at the CCA Tel Aviv, Izrael (2019), at CEAAC in Strasbourg, France (2018), at PAF Pioneer Works in New York, USA (2018) and at HEK, Basel, Swiss (2019). Jansa graduated from the Academy of Arts, Architecture and Design in Prague (Supermedia Studio of Federico Díaz and David Kořínek) and went to a study stay in New York (Five Eleven) and residencies in Switzerland (Watch Out, Engstligenalp) and France (CEAAC, Strasbourg). Since 2020, he is co-head of the Performance Studio at the Faculty of Fine Arts at Brno University of Technology along with Julie Béna. He is prize holder of Jindřich Chalupecký Award 2021.