Joey Holder
Abyssal Seeker
2021, video installation
creatures and film scenography: Yuma Burgess, sound design: 33EMYBW, graphics: Raphaël de La Morinerie, essay: Theo Reeves-Evison, catalogue design: Hanzer Liccin
A slow, aquatic journey to a fictional brine lake at the bottom of an unnamed ocean, whose protagonists, semi-fictionalised versions of invertebrates, hybridised and constantly shifting, float in and out of the story. From a rocky, arid landscape composed of diagrams and symbols of surveillance and categorisation, human interpretation of organic processes, we are transported to the seafloor. The oceanic abyss, which might remind us of the series of novels set under the sea by Jules Verne that transposes themes from Homer's Odyssey to the crucible of colonial expansion in the 19th century, the beings in the world of Abyssal Seeker attempt to evade identification, classification and subsequent commodification. The brine lake represents a place beyond mapping, the deep sea a metaphor for the limits of human knowledge, a place beyond categorisation, beyond the colonial project of taxonomy. 
An optimistic speculation on the acceleration of a dark future, an alternative metaphor for escaping surveillance and the cast of the net, tell of a more positive future, an escape to a dark, safe place beyond data.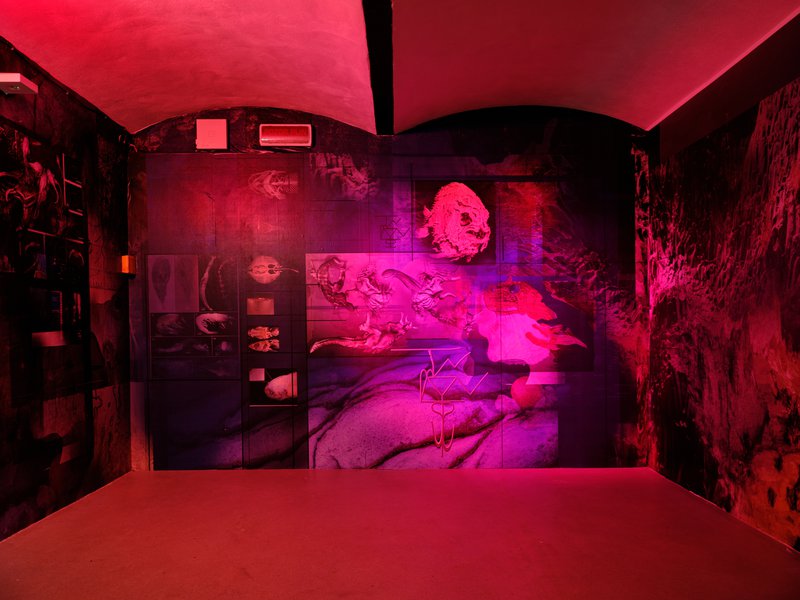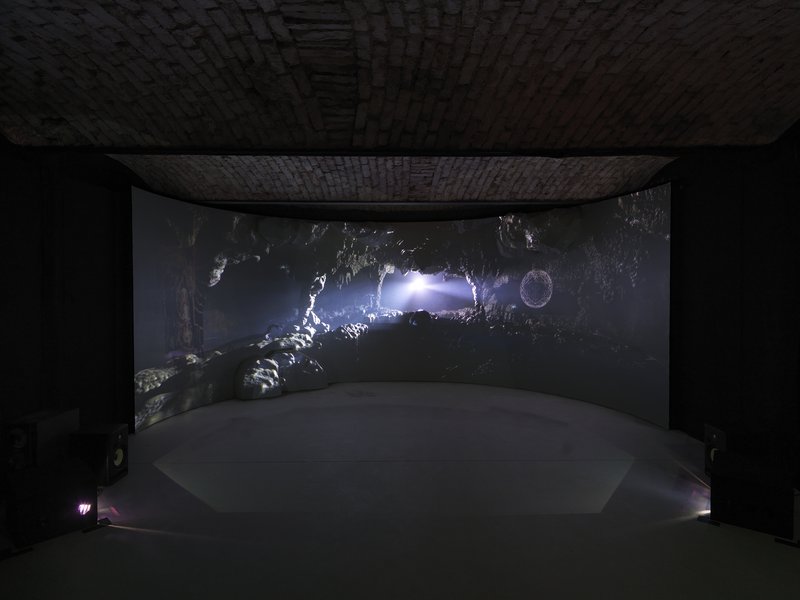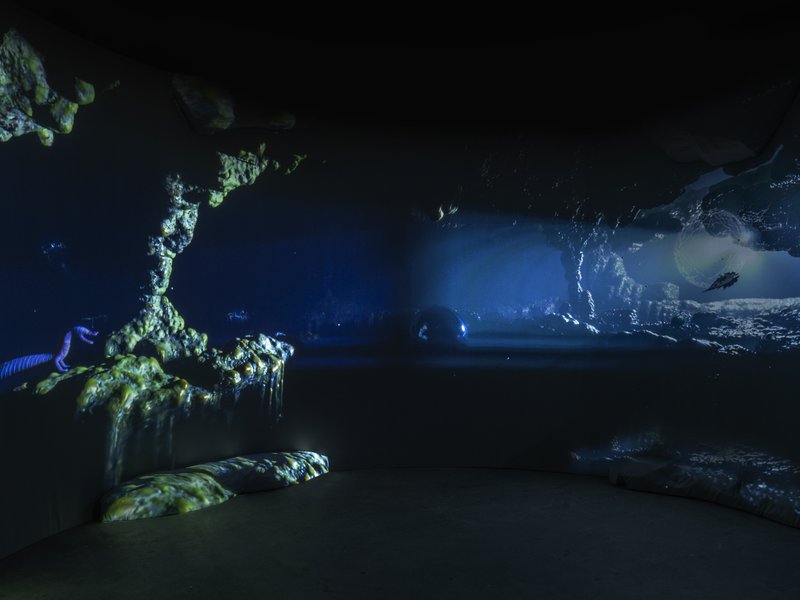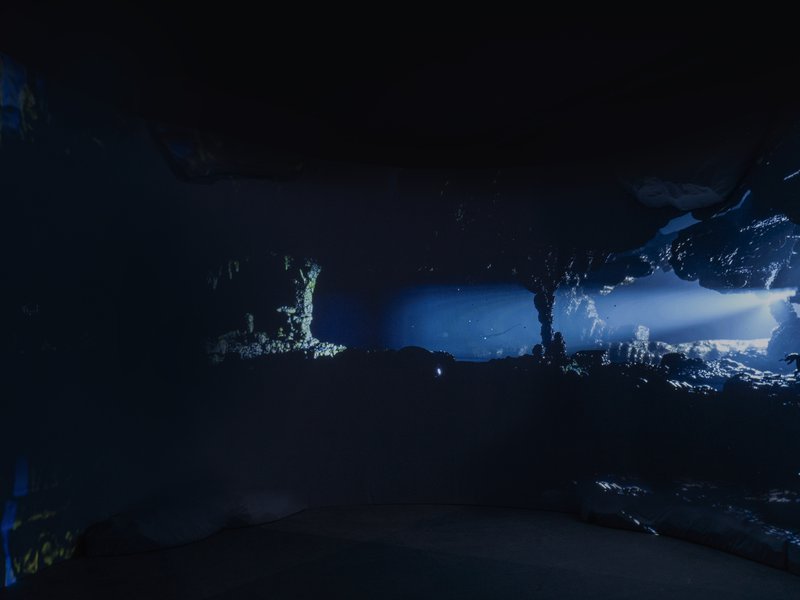 Joey Holder's (1986, London, UK) work raises philosophical questions of our universe and things yet unknown, regarding the future of science, medicine, biology and human-machine interactions. Working with scientific and technical experts she makes immersive, multimedia installations that explore the limits of the human and how we experience non-human, natural and technological forms. Mixing elements of biology, nanotechnology and natural history against computer programme interfaces, screensavers and measuring devices, she suggests the impermanence and interchangeability of these apparently contrasting and oppositional worlds: 'everything is a mutant and a hybrid'. Connecting forms which have emerged through our human taste, culture and industrial processes she investigates complex systems that dissolve notions of the 'natural' and the 'artificial'. GM products, virtual biology and aquaticoey creatures are incorporated into an extended web; challenging our perception of evolution, adaptation and change. Solo exhibitions include: Semelparous, Springhealth, London (2020), Adcredo - The Deep Belief Network, QUAD, Derby, Matt's Gallery, London, and Bloc Projects, Sheffield (2018); Selachimorpha, The Photographers' Gallery, London (2017); Ophiux, Sonic Arts, Amsterdam, and Wysing Arts Centre, Cambridge (2016); and BioSTAT, Project Native Informant, London (2015). Group shows include: 6th Athens Biennale (2018), Joy Before the Object, Seventeen Gallery, London (2019); Cursed Images, Galerie Lisa Kandlhofer, Vienna (2019); Future Love, HeK, Basel (2018); Inside Intel, The Centre for Investigative Journalism, London; Transcendental Forest, 7th Moscow International Biennale for Contemporary Art, Moscow (2017); Beyond the Liquid Horizon, le lieu unique, Nantes; SITUATIONS/Post Fail, Fotomuseum Winterthur, Winterthur (2018); r u still there?, House of Egorn; Alien Matter, transmediale, Berlin; Materialising the Internet, MU, Eindhoven (2017). Her work has been covered in ARTFORUM, A-N, AQNB, Art Monthly, BOMB magazine, DAZED DIGITAL, Flash Art, Elephant, Frieze, Spike, The Guardian, It's Nice That, Rhizome, thisistomorrow, and VICE.