Neja Zorzut
Prodrome
''Cosmic horror is often described as contact with the alien, the unknown, with entities beyond our established categories. But horror is at the same time insidiously familiar, realism hides in it. In front of you is an object that irrevocably dispels the illusion that coldness and indifference always come from the outside. 
You have found yourself in a nightmare in which the most intimate, bodily and familiar becomes alien. It is naive to think that horror is only a matter of the outside, in fact it is an inherent part of you; for survival alone is the most destructive process of involuntary change. To paraphrase in Lovecraftian terms: while you fear Cthulhu, you yourself are R'lyeh – the origin of horror. You are part of the process that relies on transformation, on decay, even if this means the death of the subject: it is endless putrefaction that gives rise to something new. Every existence is a delusion, it has never been a goal nor a guarantee. 
So do not try to deceive that you are life. In fact, you have always been committed to death, which you inflict as capitals do to yourself and others. Like a fossil trapped in a suspension of constant change. Towards the end of time, this process becomes ever more rapid and violent, approaching the moment when it becomes impossible to distinguish between object and subject, between disintegration and emergence, between organic and inorganic.''
-Enea Kavčič, Flesh/acc
Sponsors;: MORPHO PLUS D.O.O. in ARH Co D.O.O.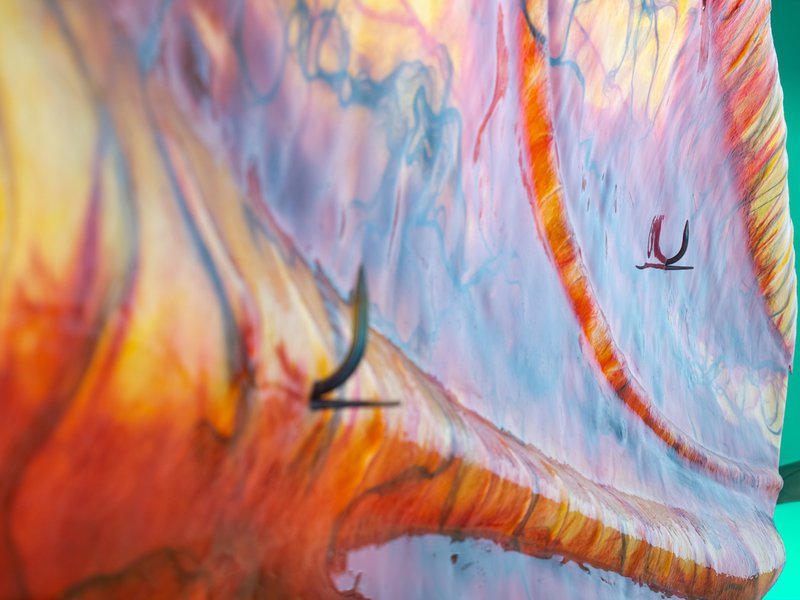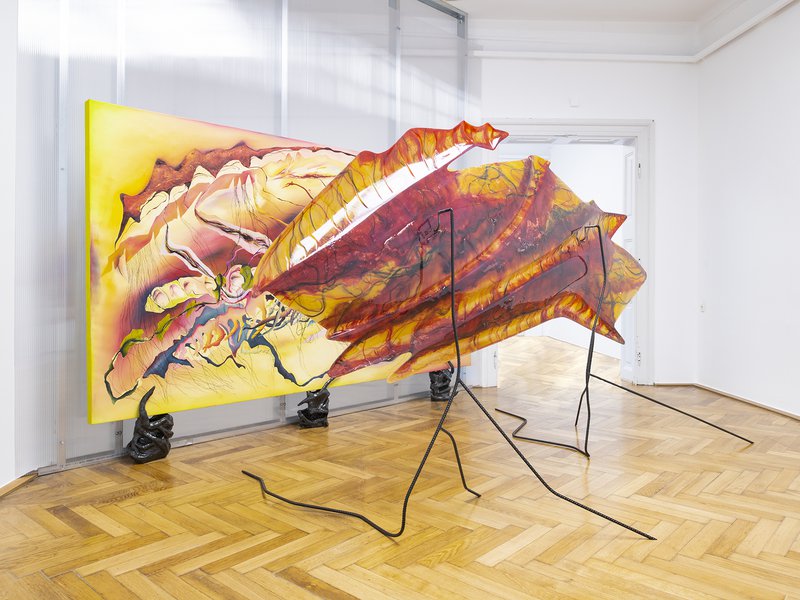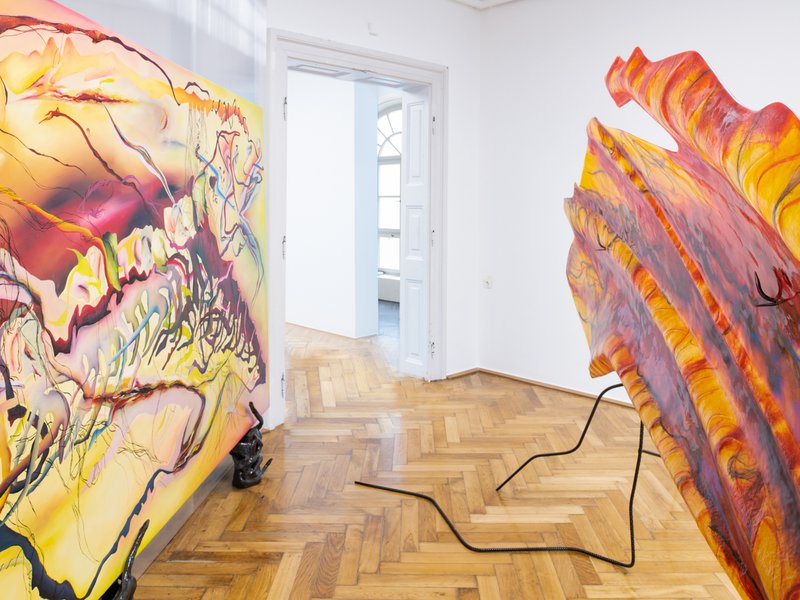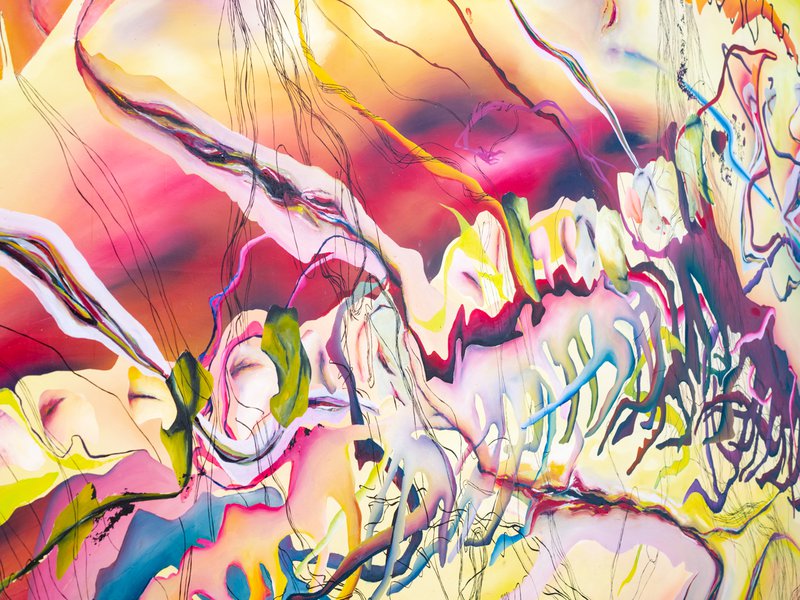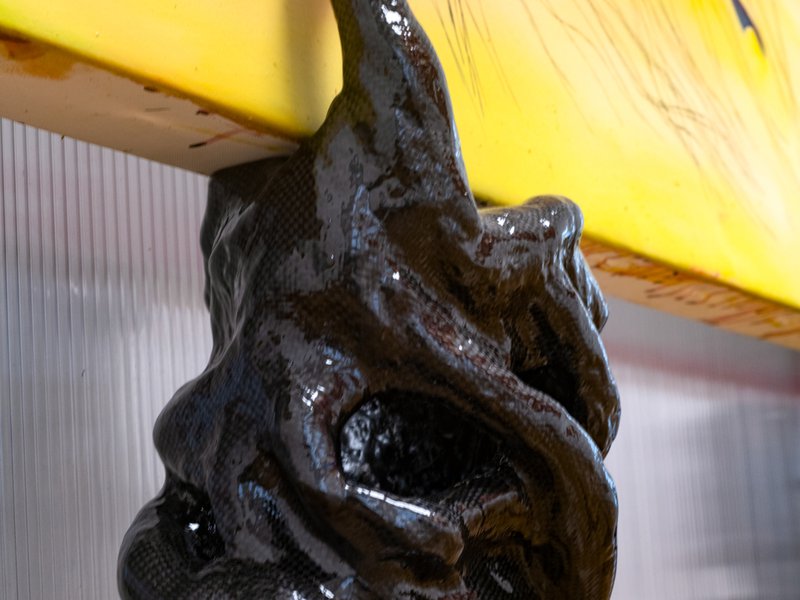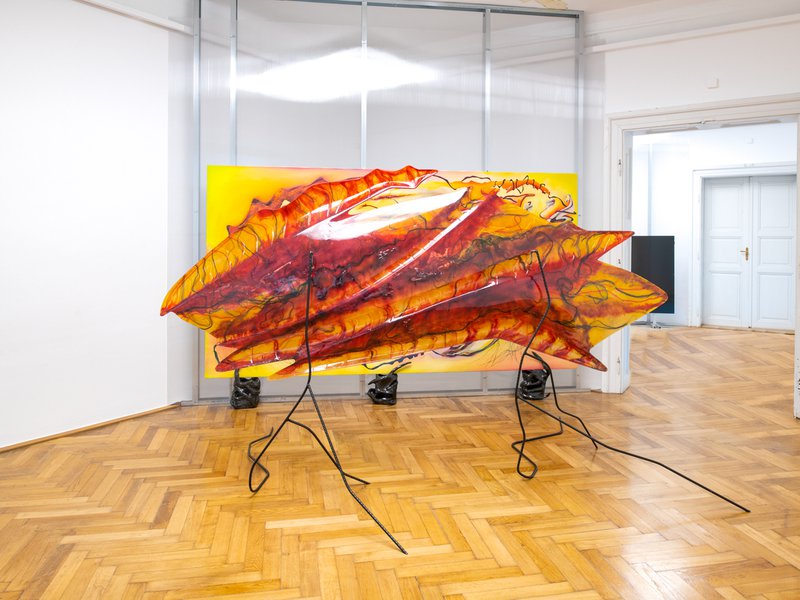 Neja Zorzut (1992) graduated in Painting from the Academy of Fine Arts and Design in Ljubljana in 2015 and completed a master's degree in Painting in 2020.
In her art practice, in relation to the guidelines of "ecological philosophy" and "ecology without nature", hyperobject entities and hyperoccultation, she focuses on a phenomenon in which the body itself functions as something partially foreign to the subject, not in the sense of exploring how human experience is adapted to the physical or biological properties of the body, but rather how human experience is in a sense transmitted through the object of the body – in short, through the object into which the subject is immersed. She builds a modified space and/or object that necessarily in its essence penetrates the skin, passes into food, cells, adheres to organs, thus creating an atmosphere of decomposition of the body and modification or adaptation of the body to a different kind of environment. She seeks to represent appearance based on the guiding idea of disembodied objectivity, in which materiality is not limited to the perception of objectivity as such, but behaves objectively in response to the accommodation through which the boundary between object and body disappears.
During her studies, the artist participated in several group exhibitions in Slovenia including the painting exhibition Different from One Other (2012, MIK Gallery, Ljubljana). She also took part in the digital scenography for Larry Coryell's opera War and Peace (2014, Cankarjev dom, Ljubljana), in the exhibition at the Jakopič Gallery: LXX ALUO. Past, Present, Future (2016, Ljubljana), Embodiment; exhibition of students of the Department of Painting (2017, Equrna Gallery, Ljubljana), Young Artists Invited 2017 (2017, DLUM Gallery, Maribor), Fin-de-siècle #II (2018, Layer House & Škrlovec Tower, Kranj). Solo exhibition Neja Zorzut: Alohton (2018, Equrna Gallery, Ljubljana). Exhibition of PRIMAVERA award winners (2019, DLUM Gallery, Maribor). Solo exhibition Neja Zorzut: Adhesive (2019, Museum of Contemporary Art Metelkova, Ljubljana). Group Exhibition: Too Close, Too Far (2021, Equrna Gallery, Ljubljana). Received the 2013/2014 Academy of Fine Arts and Design Award. Received the 2015/2016 Prešeren Award of the Academy of Fine Arts and Design.